We Proudly Offer Development On The Following Platforms
Featured Content Based Website Client
Holstein Aviation and Holstein Yachts - Built on SpaceCraft
"Jay is a Rockstar! We've worked with Third Eye Graphic Solutions on numerous websites for various businesses over the years, and they have always done what they said they would do. Jay is professional, talented and fun to work with. His work speaks for itself. We would recommend others consider Jay and his team at Third Eye Graphic Solutions for their next business website."
After years of working on E-Commerce for 100's of satisfied store owners, we have started getting requests to create content based websites as well. Websites for client who were looking to showcase their business, club, team, church, etc. We were happy to add these requests to the services we offered. Build for SEO/Marketing dominance, these sites are built to last (and grow)! Contact Us today and let us help you choose the platform that will best fit your needs.
Check out Holstein Aviation and Holstein Yachts
Featured E-Commerce Website Client
Footloose & Fancy - Built on BigCommerce
"Jay helped us to build our Big Commerce website from scratch this spring. He has been so kind and helpful. This was my first time building a website and it was a learning experience to say the least. Jay explained things to me in simplified terms but was never condescending. If I had a question that he could not answer by himself, he happily found the answer for me. When I need help with the esthetics of our website or the back-end functionality, Jay is quick to respond and take care of it. I would absolutely recommend Jay and his team at Third Eye Graphic Solutions. Our website is beautiful and functions well, and we have Jay to thank! You are our website genie!"
Check out Footloose & Fancy
Monthly Webmaster Service Plans
Every Business Needs To Have A Website But Not All Business Owners Have The Time To Maintain Them. We Are Here To Help Take Care Of The Things That You Don't Have Time To Handle! Let the Third Eye Graphic Solutions team of e-commerce and website maintenance experts help keep your site up-to-date and running smoothly. We can take care of items like (but not limited to): Site Population, Content Creation and Management, Creating/Updating Product Listings, Photo Editing, Graphic Design, Platform Training, Minor Coding Adjustments, Blog and Social Media Posting, Creating/Maintaining Landing Pages and so much more.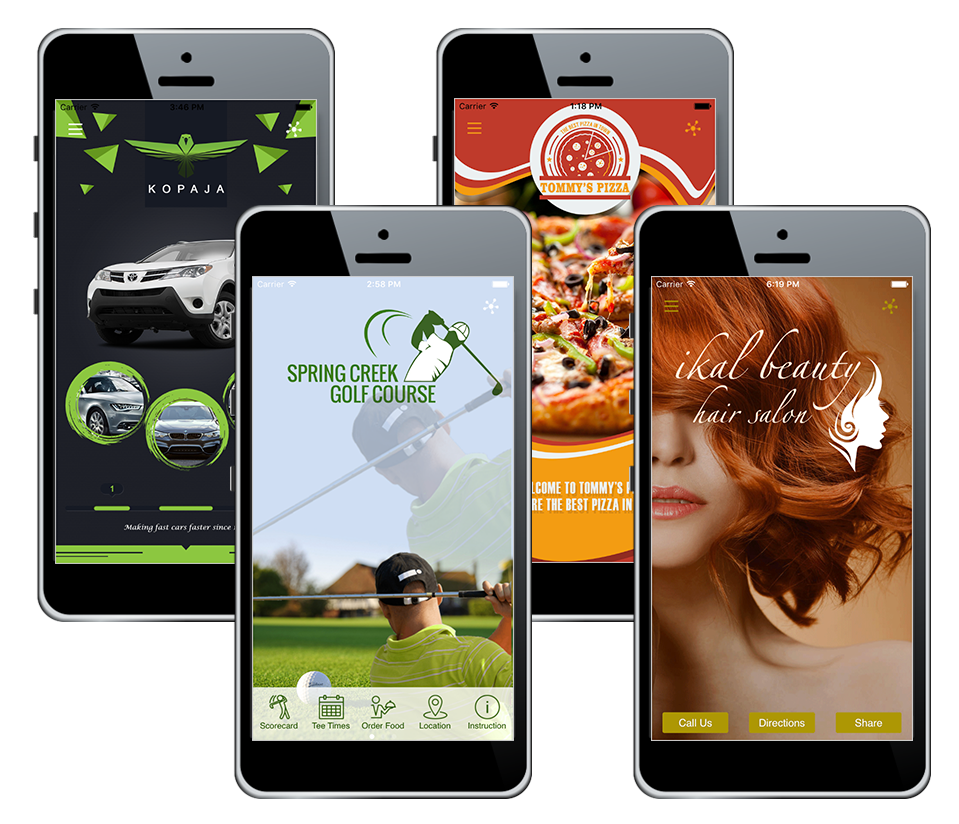 Mobile App Customization and Setup
Every Day, A Higher Percentage All Of Web Traffic Happens Using A Mobile Device Verses A Traditional Desktop Based Web Browser. Give Your Users And Customers Instant Access To All Your Business Has To Offer With Your Very Own Mobile Application.
We are proud to now offer Mobile App Mobile Customization and Setup here at Third Eye Graphic Solutions. We will create custom graphics, set up required functionality and populate your app with all of the info that your customers might need to know everything there is to know about your business. In App Purchacing, One Touch Calling, Push Notifications, GPS Directions, QR Coupons and so much more will be ready to use on your brand new app!
See How We Can Help You Get Your Very Own App Launched In No Time!

Marketing Solutions - SEO, SMM and PPC